Here's a portrait taken in Parati, Brazil, about ten years ago. It was close to noon and close to the equator, but clouds in the sky suggest it wasn't beating down, beating down. The film is Ilford FP4+, exposed as labelled.
My feeling is that I've nailed the exposure (and I can't do much about the development - in a hotel room, hot and sticky) but that there's still a sideways shift. The chap didn't know I was photographing him from inside a cafe opposite, so I couldn't get closer to the middle door which would have compensated for the limited extent of the sideways shift.
Mainly I do city- or landscapes, not covert portraiture...
Thoughts?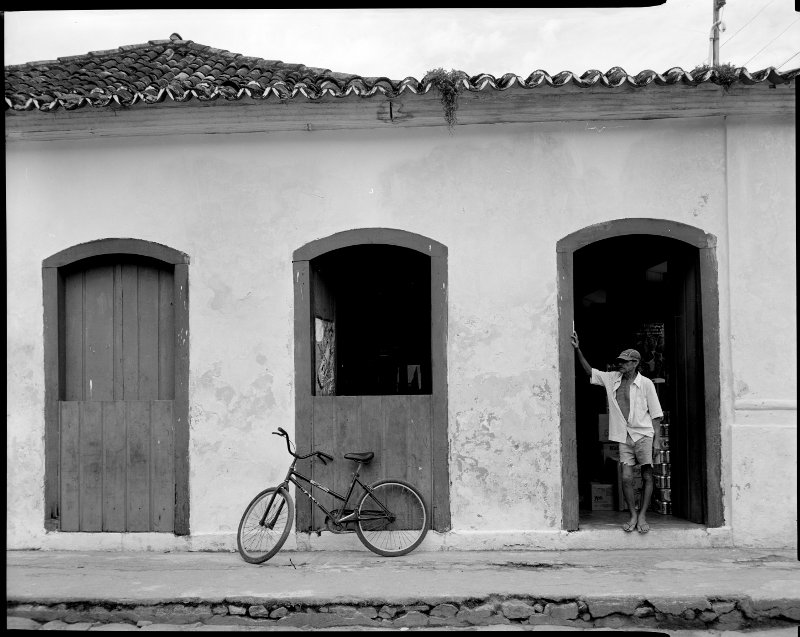 The *big* original is
http://www.nailed-barnacle.co.uk/bigimages/0037.jpeg
Neil